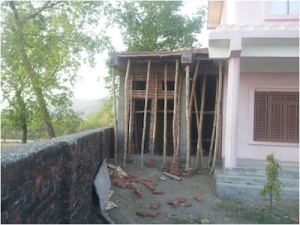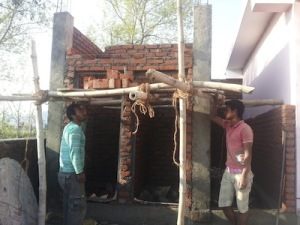 The photos are from the project being implemented by the Butwal Rotary Club, at the edge of the hills in the west-central part of Nepal.
Greeting From Rotary Club of Butwal
I would like to inform you that about 90% work of the construction of Girls toilet at Naharpur Secondary School has been completed and the remaining will be completed with in 2 weeks from this date. I would like to thank you for your support of this Project.